Welcome to Kings Mountain Miniatures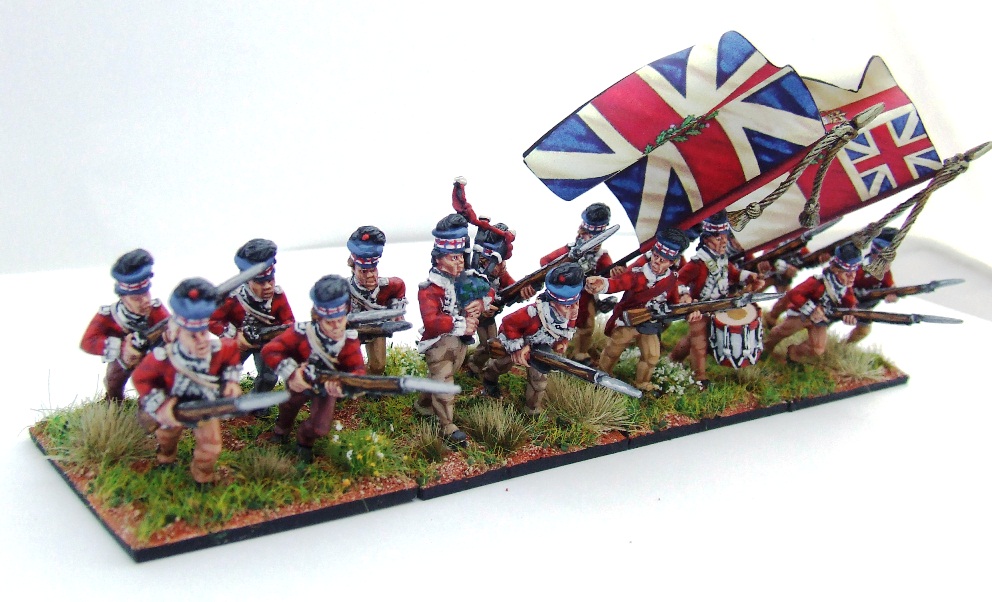 Hello and greetings to the Kings Mountain Miniatures website. With the release of Kings Mountain's second group of model soldiers, the Over Mountain Men, we have introduced the idea of "headless" figures. All of the models (and all of our future releases) have been sculpted to accept any one of the hundreds (Yikes!! Hundreds!!) of separate heads that Kings Mountain offers. We have over 250 different heads available right now, with more to come. Separate heads for model soldiers is not a new idea, but it is one that fits perfectly for early American frontier figures. With these bodies and the various heads you can make French and Indian War frontiersmen, Couer de Bois, American Militia and on and on. The same for the AWI, War of 1812 and even the Alamo.
I invite everyone to send in pictures of what they have done with the minis and will post them on the CUSTOMER'S PAGE. Full credit will be given. In fact, now is a good time to ask this. If you see one of your photos on the site, please send me an email to claim credit. I lost all of the saved emails concerning the photos when the site crashed. I remember that Mick, from down under, sent me the photo that introduced this website. What a great picture ! It really captures the essence that the Highlanders exhibited throughout the War.
So, take a minute and browse through our pages. Our first release, the Southern Theater Highlanders, was a huge success and really pushed me into making more model soldiers. The second release, was an attempt to portray the Over Mountain Men, who fought so brilliantly at Kings Mountan and Cowpens.
It was a natural progression to move onto the Southern Department of the Continental Army and I have done that. too. I am happy to announce that the long awaited Continentals and the Dismounted Dragoons are finally ready for release.
There are 16 action poses, to go along with 8 Command poses, for the Southern Continental Infantry.
Additionally, 8 Dismounted Dragoons have joined the battle, bringing the total to 32 new poses for you to enjoy. All 32 new poses accept the more than 250 heads that are available. This will allow you to customize your armies to fit your needs.
VETERANS: Just mention that you are a veteran and receive 10% off your total order, no questions asked. It's the least we can do. Again, welcome!.........Kings Mountain Miniatures